Wines
Our winemaker Jacob Toft and I have long been devotees of the wines from the Rhône Valley in France. Whites, Reds, Rosés; Côte Rotie, Condrieu, Hermitage, Chateauneuf-du-Pape, Gigondas, Bandol—all of it. It is our and other's belief that Paso Robles has a marvelous climate and soils in which to grow the great Rhone Varieties: Syrah, Grenach, Mourvedre, Viognier, Roussanne, and more.
Our production is very limited with some lots as small as a few dozen cases. 2009 was our first "full" vintage.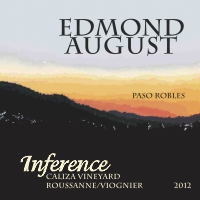 2012 Inference White -- Roussane/Viognier
$30.00 Buy Now
From Caliza Vineyard a return to our "normal" blend for Inference. This bright very fruit-forward white is a blend of 76% Roussanne and 24% Viognier from Caliza Vineyard. Excellent when paired with spicy foods, this one was aged in mostly stainless steel and a little neutral french oak. A white wine for people for people who think they don't like white wine. 75 cases produced.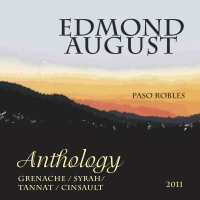 2011 Anthology Red
$48.00 Buy Now
From the weird and wonderful 2011 vintage, this is a Grenache (69%) Syrah (16%) and some Cinsault & Tannat from two westside vineyards new to us, Hearthstone and Cocavin. Bright, forward fruit, in a lighter style. Good with many kinds of meat dishes and cheeses. 88 points Wine Enthusiast.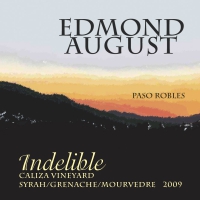 2009 Indelible Red - CLUB ONLY $55.00 Sold Out
Huge rich ripe blend of three Syrahs (85%), Grenache (10%), and Mourvedre (5$) from Caliza Vineyard. Aged 22 months in new and neutral oak. Not for the faint of heart, but accessible now. Wine Spectator: "Intense and rustic, with a chewy mix of dark berry, mineral, cedar and black licorice, maintaining focus and ending with firm tannins. CLUB MEMBERS ONLY.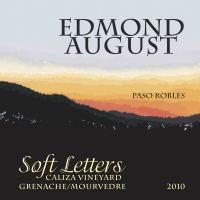 2010 Soft Letters Red
$48.00 Buy Now
A rich lush red from Caliza Vineyard. A blend of 55% Mourvedre and 45% Grenache. "Intense and muscular, with gutsy tar, tobacco, dark berry and a touch of leather. Ends with firm, loamy tannins." -Wine Spectator. A hit every time we've poured it for people. Availability: ALMOST GONE.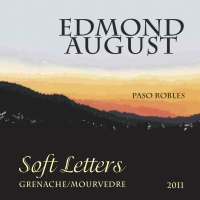 2011 Soft Letters Red
$48.00 Buy Now
From the challenging 2011 vintage comes this Mourvedre - Grenache blend. From Caliza and Hearthstone vineyards, this is lush, ripe with full mineral notes from the Mourvedre and bright strawberry from the Grenache. Aged twelve months in neutral french oak barrels, blended with the blends returned to barrel for an additional four months aging. Enjoy now and for at least the next five years,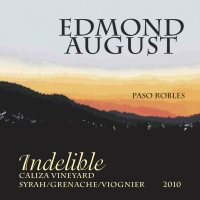 2010 Indelible Red
$48.00 Buy Now
Our flagship red's second launch. As with the '09, this is a blend of 3 different syrah clones (84%), grenache (12%) with 4% Viognier. Rich, dark, ripe and intense this wine has been in the bottle for well over two years after being barrel aged for 22 months in a combination of new and neutral french oak barrels. From the prestigious Caliza Vineyard in Paso's Templeton Gap area. 175 cases made.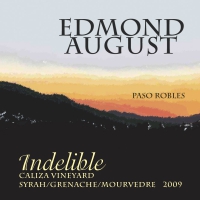 2009 Indelible Red - Magnum
$130.00 Buy Now
See description for 750 ml. THIS IS A MAGNUM (1.5 L).
2009 Implication Red - Magnum
$140.00 Buy Now
2009 Implication Red- Torrin Vineyard
ICE PACKS
$7.00 Buy Now
ICE PACK SETS - ONE SET PER ORDER