Wines
Our winemaker Jacob Toft and I have long been devotees of the wines from the Rhône Valley in France. Whites, Reds, Rosés; Côte Rotie, Condrieu, Hermitage, Chateauneuf-du-Pape, Gigondas, Bandol—all of it. It is our and other's belief that Paso Robles has a marvelous climate and soils in which to grow the great Rhone Varieties: Syrah, Grenach, Mourvedre, Viognier, Roussanne, and more.
Our production is very limited with some lots as small as a few dozen cases. 2009 was our first "full" vintage.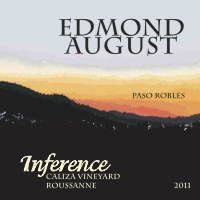 2011 Inference White - 100% Roussanne
$30.00 Buy Now
An April 2011 frost wiped out Caliza's Viognier. This is an excellent version of 100% Roussanne.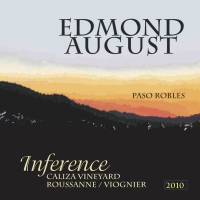 2010 Inference White
$30.00 Buy Now
From Caliza vineyard. 77% Roussanne, 23% Viognier. Rich fruit but bone dry. Some folks call it the anti-Chardonnay. Wine Spectator: "Offers appealing, tangy, juicy flavors of grapefruit, melon, peach and apple on a light and refreshing frame." AVAILABILITY: PRETTY GOOD (4/23/13)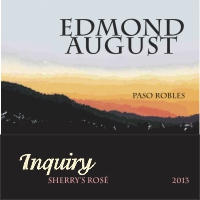 2013 Inquiry Rosé $25.00 Sold Out
Inquiry 2013 Rosé of Grenache, Mourvedre, & Syrah. Bright, crisp watermelon flavors. Sadly only 38 cases made. Won't last long.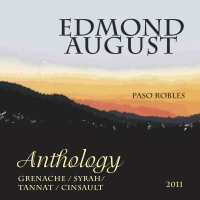 2011 Anthology Red
$48.00 Buy Now
From the weird and wonderful 2011 vintage, this is a Grenache (69%) Syrah (16%) and some Cinsault & Tannat from two westside vineyards new to us, Hearthstone and Cocavin. Bright, forward fruit, good with many kinds of meat dishes. 88 points Wine Enthusiast.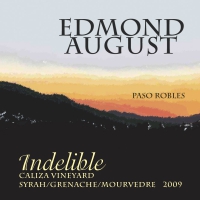 2009 Indelible Red
$48.00 Buy Now
Huge rich ripe blend of three Syrahs (85%), Grenache (10%), and Mourvedre (5$) from Caliza Vineyard. Aged 22 months in new and neutral oak. Not for the faint of heart, but accessible now. Wine Spectator: "Intense and rustic, with a chewy mix of dark berry, mineral, cedar and black licorice, maintaining focus and ending with firm tannins." AVAILABILITY (4/23/13) PRETTY GOOD BUT GOING QUICKLY.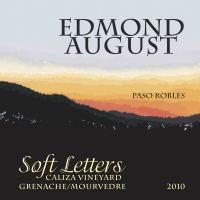 2010 Soft Letters Red
$50.00 Buy Now
A rich lush red from Caliza Vineyard. A blend of 55% Mourvedre and 45% Grenache. "Intense and muscular, with gutsy tar, tobacco, dark berry and a touch of leather. Ends with firm, loamy tannins." -Wine Spectator. A hit every time we've poured it for people. NEW RELEASE - 125 CASES MADE. WILL GO QUICKLY.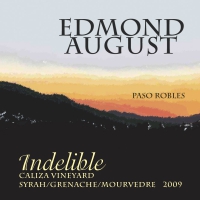 2009 Indelible Red - Magnum
$130.00 Buy Now
See description for 750 ml. THIS IS A MAGNUM (1.5 L).
2009 Implication Red - Magnum
$150.00 Buy Now
2009 Implication Red- Torrin Vineyard
ICE PACKS
$7.00 Buy Now
ICE PACK SETS - ONE SET PER ORDER